This was such a quick little project. (And the rest of the room is *this close* to being finished!)
When I took apart Isaac's crib, I hung the springs on Adam's wall so he could display some of his school papers.
I just used 4 screws (with drywall anchors) in the corners of the crib spring. The screw heads were actually big enough to fasten to spring to the wall (it's not just hanging on the screws) so it's plenty sturdy to be hanging above his bed.
Adam (5) created the hanging decorations himself. I love them.
And I love seeing his artwork displayed in a place where he will see it!
This post is part of
31 Days of Decorating with Junk: Vintage, Antique and Unique for your Home and Garden.
To follow along with
31 Days of Decorating with Junk,
enter your email address (top right) or become a fan on
Facebook
.
See you tomorrow!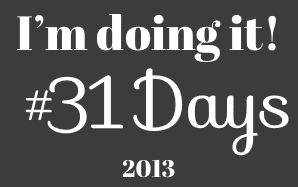 31 Days of Decorating with Junk Posts:
31 Days of Decorating with Junk Introduction
Farmhouse Style Front Porch
Modern Farmhouse Design
Repurposed Upright Piano
Our Exterior Makeover Reveal
Adjustable Game Table Makeover (In a Ballard Designs Whitewashed Style)
The HomeShed's September Sale & Fall Decor Inspiration
Proof that I'm a HardCore Junker
My Gallery Wall
HomeShed Sale Preview and Christmas Inspiration
Cute Green Dresser with Chalkboard Labels
My Favorite Paint for Antique Furniture
Kris's Cabin Tour
Essential Tools for Repurposing
Making a Custom Glaze
Fixing a Stripped Out Screw Hole
How to Make Your Home Your Own
Spray or Brush?
Five from the Archives
Owning a Junky Business Part 1
Owning a Junky Business Part 2
1840 House
Simple Vintage Halloween
Five (More) from the Archives
Crib Spring Repurpose
Owning a Junky Business Part 3
Quick Chair-Do
Pallet Wall Art
Not So Junky Basement
Owning a Junky Business Part 4
31 Days Wrap Up
More children's storage projects from On the Banks of Squaw Creek:
| | | |
| --- | --- | --- |
| Crib Spring Bulletin Board | Stuffed Animal Zoo | Bookshelf Dresser |
| Wooden Puzzle Storage | | Pretty Diaper Boxes |
Let's be friends. Sign up to receive Squaw Creek posts via email.