Once upon a time, there was a gorgeous upright piano.
The piano was played by a girl who chewed gum and wore bobby pins in her hair.
But the girl grew up and moved away, and the piano sat unused.
After many, many years of disuse, the owners decided it was time for the piano to go.
That's where I come in. I rescued this piano with the help of my friend and her enclosed trailer. I wasn't sure what I was going to do with it, but I knew that this piano held too much history (and too much beauty) to end up in a burn pile.
We travelled an hour to pick up this piano (and another) and hauled them home. We begged for help unloading them, and the two gigantic pianos sat in my garage, untouched, for a few months.
Finally, I began disassembling (which is how I know the piano player chewed gum and wore bobby pins.) I still didn't really have a plan, but that's common when repurposing something like this. I had to do more investigating before I would know what could (and should) be done.
I called in reinforcements and unscrewed everything I could reach. When I had the keys and hammers out, I decided that this piano, with its beautiful red and blue felt behind the strings, shouldn't be destructed anymore. I cut an oak desktop to replace the keys, and the piano desk was born.
I added a (removable) shelf at the top and used some under-cabinets lights to highlight the back. Because of the layout of the strings, there is a gap between the back of the desktop and the inside of the piano, making it easy to drop cords (for a lamp, computer, or tv) down the back.
The beautiful carved piece found a new home at the last
HomeShed
sale, and the lower panel will be my son's headboard soon. The pedals, keys and hammers are still for sale, as is the piano desk.
After removing so many parts, the piano is MUCH lighter, and rolls easily on the concrete floor in the 'Shed. But yes, it is still heavy.
There have been a couple people upset that I would "destroy" a piano this way, but this is my response (which I posted on
Facebook
in June.) "I have to respectfully disagree. I rescued this piano from a burn pile and am now giving it a new life in a way that fits in with todays' lifestyles. Just because it's not going to maintain its original purpose and form does not mean that it won't be cherished and adored!" I know there are different opinions on altering antiques – whether or not to paint solid wood is pretty controversial to some! But I also feel confident that this piano will be beautiful and useful in someone's twenty-first century home soon!
(By the way, the Piano Desk is for sale for $295 in Central Iowa. No delivery, sorry.)
This post is part of
31 Days of Decorating with Junk: Vintage, Antique and Unique for your Home and Garden.
To follow along with
31 Days of Decorating with Junk,
enter your email address (top right) or become a fan on
Facebook
.
See you tomorrow!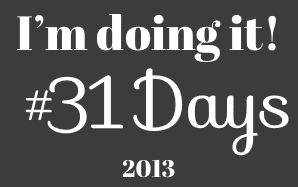 31 Days of Decorating with Junk Posts:
31 Days of Decorating with Junk Introduction
Farmhouse Style Front Porch
Modern Farmhouse Design
Repurposed Upright Piano
Our Exterior Makeover Reveal
Adjustable Game Table Makeover (In a Ballard Designs Whitewashed Style)
The HomeShed's September Sale & Fall Decor Inspiration
Proof that I'm a HardCore Junker
My Gallery Wall
HomeShed Sale Preview and Christmas Inspiration
Cute Green Dresser with Chalkboard Labels
My Favorite Paint for Antique Furniture
Kris's Cabin Tour
Essential Tools for Repurposing
Making a Custom Glaze
Fixing a Stripped Out Screw Hole
How to Make Your Home Your Own
Spray or Brush?
Five from the Archives
Owning a Junky Business Part 1
Owning a Junky Business Part 2
1840 House
Simple Vintage Halloween
Five (More) from the Archives
Crib Spring Repurpose
Owning a Junky Business Part 3
Quick Chair-Do
Pallet Wall Art
Not So Junky Basement
Owning a Junky Business Part 4
31 Days Wrap Up
Shared at:
Metamorphosis Monday
My favorite part of blogging is getting to know people all over the country. So let's be friends. Sign up to receive Squaw Creek by email and never miss a post!